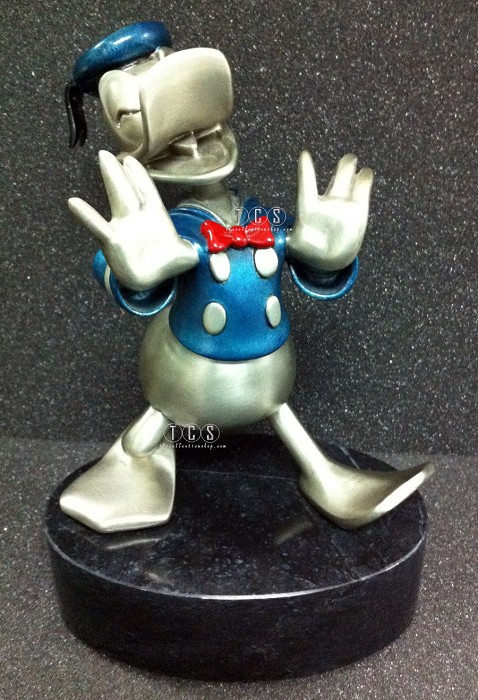 Tweet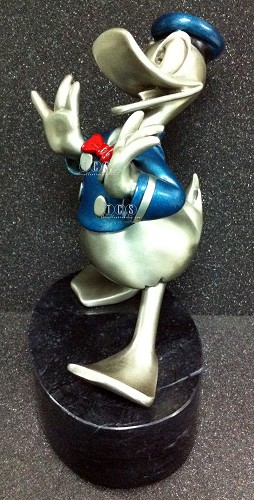 WDCC The Duck Pewter Edition
Status: Only 1 Available | Condition:New | Edition:Chilmark Studios | Dim:9 1/4 | WDCC | 7712CH
Retail: $920.00 Your Price: $690.00
At 25% Off You SAVE $230.00
There is 1 Available of The Duck Pewter Edition at this price.
Sale ends on 12/1/2019 11:59:00 PM.
Product Details
The Duck Pewter Edition
"The Duck" was issued out in two different mediums, two different strike points & two different prices. Either one is a striking addition to any collection. Donald Duck. Of course. He's the perfect following for his old pal Mickey Mouse. Where Mickey is easygoing, Donald is impatient. Mickey is humble; Donald is headstrong. Mickey is imperturbable; Donald has a short fuse. But while they are totally different characters, they're the best of friends and we love them both. "The Duck" is the ultimate Donald icon sculpture. Chest all puffed out, with a broad smile and a knowing wink, Donald's got the world by the tail. The Duck is a museum quality rendition of this one-of-a-kind American legend.