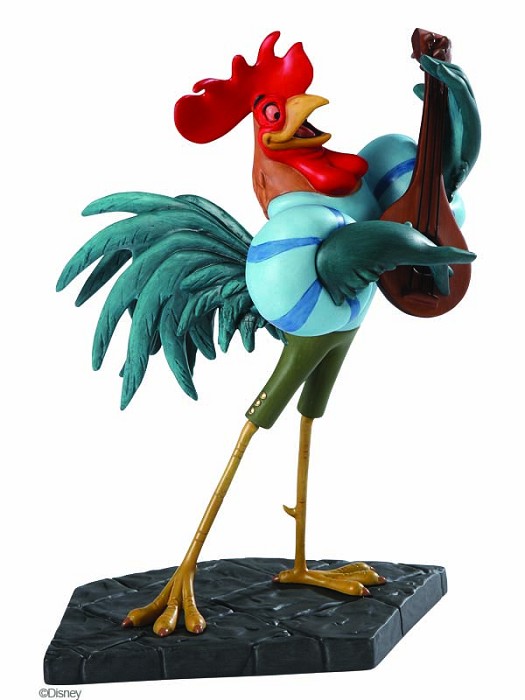 Tweet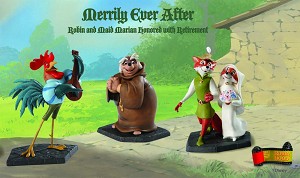 WDCC Robin Hood Allan A Dale Rural Raconteur
Status: Available | Condition:New | Edition:Robin Hood | Dim:7.75 | WDCC | 4019504
Price:$250.00
Availability: Yes as of Date: May 20, 2019
WDCC Disney Classics Robin Hood Allan A Dale Rural Raconteur
is eligible for layaway in 3 equal payments of $83.33 over 60 days.
5/20/2019 $83.33 1st payment
6/19/2019 $83.33 2nd payment
7/19/2019 $83.33 3rd & final payment
payments are automatically deducted from your credit card.
As an option you may also pay for WDCC Disney Classics Robin Hood Allan A Dale Rural Raconteur using Paypal Checkout. Please note that all orders must be delivered to a physical address verified by Paypal. This PayPal option is not applicable to orders to be delivered to Military or International orders.
Product Details
Robin Hood Allan A Dale Rural Raconteur
Oo-de-lally golly � what a day for a wedding! Jolly Friar Tuck was starting to think England didn�t have a prayer in the greedy paws of Prince John but now that heroic Robin Hood has triumphed, this ebullient cleric has the last chuckle as brave Robin weds beautiful Maid Marian. As for Allan-a-Dale, this rhyming rhythmic rooster is a minstrel, and that is, as he explains himself��an early folk singer, and my job is to tell it like it is�or was�or whatever�. Naturally, this plucky minstrel is on hand to sing out the joyful news in his own laid-back way. Plussed with bronze legs and wire lute strings, Allan-a-Dale makes this glorious wedding or any occasion something to crow about. Production Year Limited 2011 Addition to the Robin Hood Wedding Scene .
Product Details
The life of this hero (or outlaw, depending on your point of view) is one of adventure and excitement. Robin's a foxy master of disguise who uses his wiles to help the poor, overtaxed people of Nottingham. "Steal from the rich and give to the poor" is his motto. But Robin doesn't think of it as stealing. Along with his sidekick, Little John, he considers it only "borrowing" from those who can afford it. His favorite target is greedy Prince John, and he manages to "borrow" the very rings from the usurper's fingers. Even though such audacity reserves him a place at the hangman's gallows, Robin's not worried. He doesn't do it just for the adventure, but for Nottingham. The welfare of the people is more important to him than his own neck.