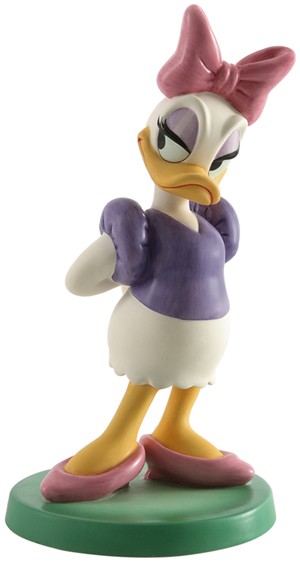 Tweet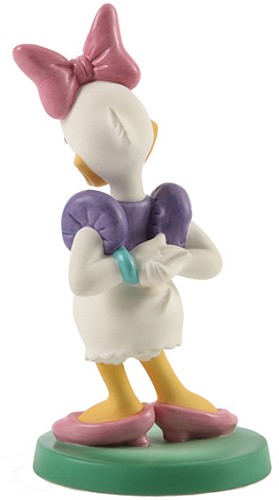 WDCC Quintessentially Disney Daisy What A Gal
Status: Only 1 Available | Condition:New | Edition:Quintessentially Disney | Dim:6 | WDCC | 4004522
Price:$175.00
Availability: Yes as of Date: April 11, 2021
As an option you may also pay for WDCC Disney Classics Quintessentially Disney Daisy What A Gal using Paypal Checkout. Please note that all orders must be delivered to a physical address verified by Paypal. This PayPal option is not applicable to orders to be delivered to Military or International orders.
Product Details
Quintessentially Disney Daisy What A Gal
Daisy Duck was created as a female counterpart and girlfriend to Donald Duck. Daisy has Donald's temper but has far greater control of it (although on rare occasions her temper can burst out and she can get into rages similar to Donald's), and tends to be more sophisticated than her boyfriend. She is mostly shown as showing a strong affinity towards Donald. With one coy glance from this fashionable femme fatale, everyone (not just Donald), is crazy for Daisy.