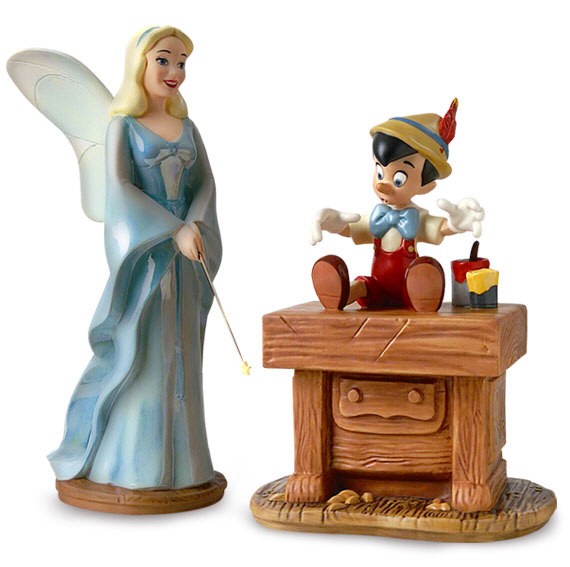 Tweet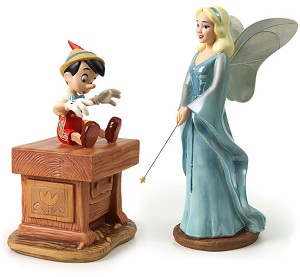 WDCC Pinocchio Blue Fairy And Pinocchio The Gift Of Life Is Thine
Status: Available | Condition:New | Edition:Pinocchio | Dim:Fairy 8 3/8 Pinocchio 6 7/8 | WDCC | 4004464
Price:$250.00
Availability: Yes as of Date: October 4, 2022
WDCC Disney Classics Pinocchio Blue Fairy And Pinocchio The Gift Of Life Is Thine
is eligible for layaway in 3 equal payments of $83.33 over 60 days.
10/4/2022 $83.33 1st payment
11/3/2022 $83.33 2nd payment
12/3/2022 $83.33 3rd & final payment
payments are automatically deducted from your credit card.
As an option you may also pay for WDCC Disney Classics Pinocchio Blue Fairy And Pinocchio The Gift Of Life Is Thine using Paypal Checkout. Please note that all orders must be delivered to a physical address verified by Paypal. This PayPal option is not applicable to orders to be delivered to Military or International orders.
Product Details
Pinocchio Blue Fairy and Pinocchio The Gift of Life is Thine.
The Blue Fairy and Pinocchio are the fourth release in the Members Only "Of Dreams & Magic" series.
This sculpture set is available from January 01, 2006 to March 31, 2007.
Product Details
Pinocchio: Although Pinocchio promises the Blue Fairy he'll be good, temptation can be a powerful force for any boy -- even one made of wood. Curious and naive, Geppetto's "little woodenhead" has got a solid thirst for adventure but a shaky sense of what's right and wrong, despite the persistent advice of his "official" conscience, Jiminy Cricket. An easy mark for the practiced con-men of the world at large, Pinocchio must beat temptation and learn to become brave, truthful, and, most of all, unselfish. Only when he proves himself deserving of the Blue Fairy's trust, and his father's love, will he become a real boy.

Jiminy: Jiminy may be small, but he's far from your average cricket. He can turn an umbrella into a parachute and looks great in a top hat and spats, and he carries a mean tune, as well as a nearly inexhaustible supply of home-brewed common sense. It's no wonder he is chosen by the Blue Fairy to be Pinocchio's "official" conscience. Unfortunately for Jiminy, it's only after he blushingly agrees to his appointment as "Lord High Keeper of the Knowledge of Right and Wrong, Counselor in Moments of Temptation, and Guide along the Straight and Narrow Path," that he realizes what a job he's gotten himself into. Like any conscience, Jiminy is occasionally late on the job, and frequently ignored even when he is around. Fortunately, Jiminy is nothing if not persistent, and he eventually succeeds in steering Pinocchio back to the right path.