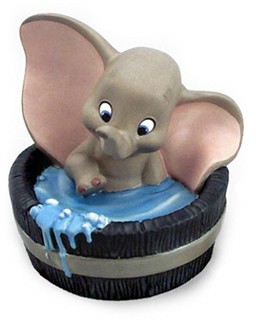 Tweet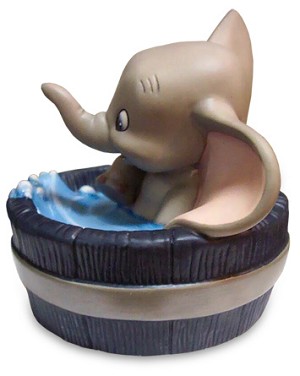 WDCC Dumbo Simply Adorable
Status: Only 1 Available | Condition:In Original Packaging | Edition:Dumbo | Dim:3.5 inches | WDCC | 11K-41082-0
Price:$125.00
Availability: Yes as of Date: March 25, 2023
Product Details
Dumbo "Simply Adorable".
Dumbo"Simply Adorable". Member Gift-1995. Closed 12/95. Backstamp: 1995 Walt Disney Collectors Society Membership Gift Sculpture backstamp.
Dumbo was the Member Gift Sculpture for those collectors who joined the Walt Disney Collectors Society and/or renewed in calendar year 1995.
Product Details
Taunted for the size of his enormous ears, the little elephant, Dumbo, is too young to understand what the laughter is about, but old enough to know that it's aimed at him. Cruelly separated from his mother by the circus, misunderstood and mistreated by the other animals, he's all alone in the world with "no warm trunk to cuddle up to, no one to dry his tears." Fortunately, he's got a mouse in his corner -- Timothy Mouse. With his new friend's help and guidance (and the help of a "magic feather"), Dumbo has the courage to take a leap of faith that turns the taunting into cheers, and makes all his dreams soar.