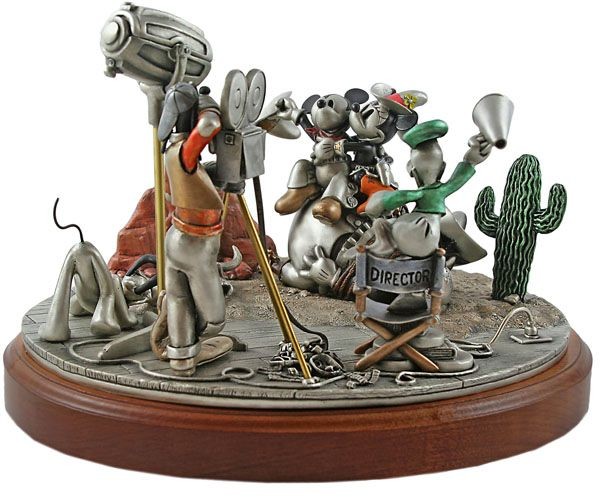 Tweet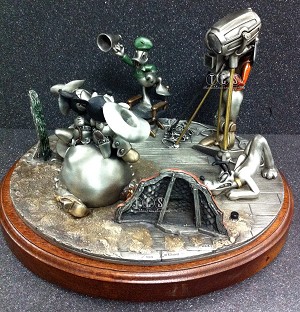 WDCC Lights, Camera, Action!
Status: Retired | Condition:New | Edition:Chilmark Studios | Dim:10 1/4 L | WDCC | 7558CH
Price:$1,200.00
Availability: Yes as of Date: August 25, 2019
Disney Chilmark Lights, Camera, Action!
is eligible for layaway in 3 equal payments of $400.00 over 60 days.
8/25/2019 $400.00 1st payment
9/24/2019 $400.00 2nd payment
10/24/2019 $400.00 3rd & final payment
payments are automatically deducted from your credit card.
Product Details
Chilmark Lights, Camera, Action! Disney
Lights, Camera, Action! (Original Box not Included) Quiet on the set! An all-star cast has been assembled for our most ambitious Mickey & Co. "production" to date. Our hero, Mickey, is about to ride off into the sunset with the fair Minnie after rescuing her from the clutches of his arch nemesis, Pegleg Pete. Donald, exuberant with a perfect take of the closing scene, is happy that Goofy has captured the moment on film. Goofy's spotlight is powered by a 9 volt battery.