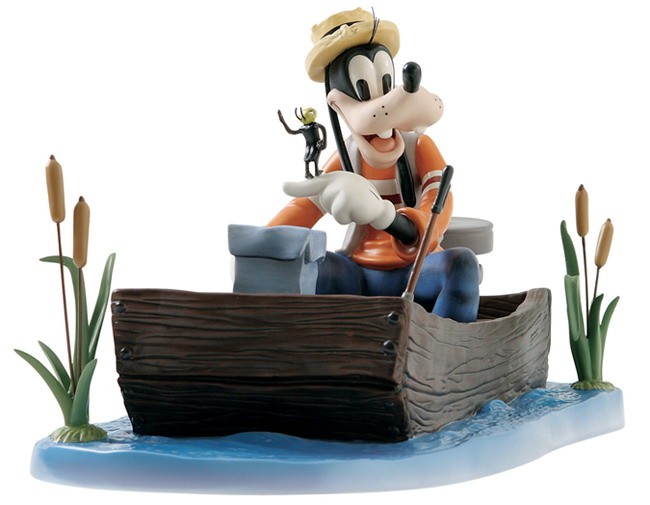 Tweet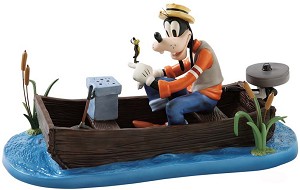 WDCC Goofy And Wilbur Fishing Follies
Status: | Condition:New | Edition:Goofy and Wilbur | Dim:6 1/2 inches | WDCC | 4007368
Price:$0.00
Currently Out Of Stock
Product Details
Goofy and Wilbur Fishing Follies
Wilbur: Bronze.
Ears: Pewter.
Goofy's Hair Strands: Nylon fiber.
Motor Handle: Brass.
Reed Stems: Brass.
Handle on Fishing Net: Pewter.
Anniversary Backstamp: A special Anniversary backstamp was added in honor of Goofy's 75th Anniversary.
Product Details
Goofy and Wilbur is a cartoon produced by Walt Disney Productions and released by RKO Radio Pictures on March 17, 1939. It was the first cartoon which featured Goofy in his first solo role without Mickey Mouse and/or Donald Duck. In this cartoon Goofy goes fishing with his pet grasshopper, Wilbur, only for persistent bad luck to befall the duo. The cartoon is notable for its high level of japery throughout, and its remarkable sequence of 13 consecutive pratfalls.