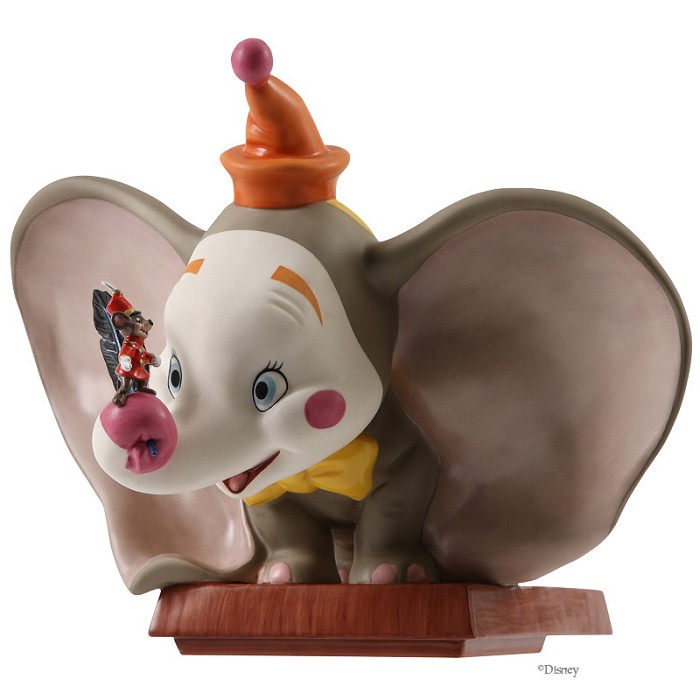 Tweet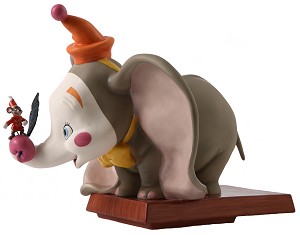 WDCC Dumbo Clown Face With Timothy
Status: | Condition:New | Edition:Dumbo | Dim:6-1/2 | WDCC | 4010343
Price:$0.00
Currently Out Of Stock
Product Details
Dumbo Clown Face with Timothy
Limited Edition Number 4 of 750 pieces
Dumbo (Clown Face) with Timothy: "Are They in for a Surprise! Got the Magic Feather?"
DUMBO "Right from the beginning Dumbo was a happy picture," said Walt Disney, and the little star of that classic film sports a suitably happy smile in this all-new sculpture. Perched high atop a burning-building set in the Big Top before a big city audience, the precious baby pachyderm" wonderfully winsome in full clown makeup"is thrilled because he's about to make the leap into a flight of faith leading him to fame, showbiz success and best of all, a joyful reunion with his mother. Complete with his littlest yet biggest cheerleader Timothy Mouse and the rarely portrayed confidence-granting "magic feather,"Dumbo (plussed with bronze Timothy miniature and pewter feather) is sure to inspire soaring spirits in everyone who he smiles upon.
Product Details
Taunted for the size of his enormous ears, the little elephant, Dumbo, is too young to understand what the laughter is about, but old enough to know that it's aimed at him. Cruelly separated from his mother by the circus, misunderstood and mistreated by the other animals, he's all alone in the world with "no warm trunk to cuddle up to, no one to dry his tears." Fortunately, he's got a mouse in his corner -- Timothy Mouse. With his new friend's help and guidance (and the help of a "magic feather"), Dumbo has the courage to take a leap of faith that turns the taunting into cheers, and makes all his dreams soar.