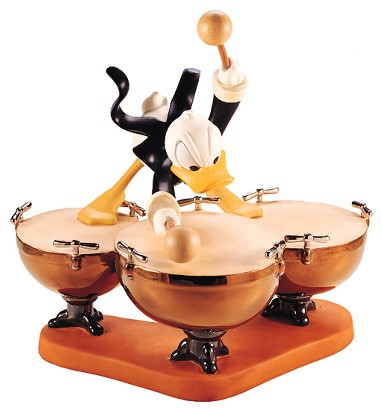 Tweet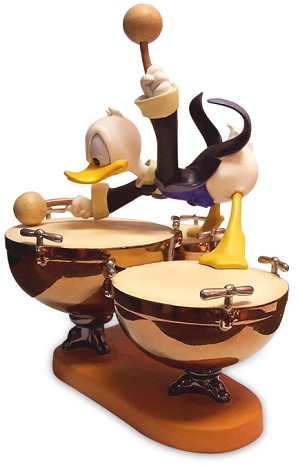 WDCC Symphony Hour Donald Duck Donald's Drum Beat
Status: Only 1 Available | Condition:In Original Packaging | Edition:Symphony Hour | Dim:8 1/4 | WDCC | 411050
Retail: $795.00 Your Price: $675.75
At 15% Off You SAVE $119.25
There is 1 Available of Symphony Hour Donald Duck Donald's Drum Beat at this price.
Sale ends on 12/8/2019 11:59:00 PM.
Product Details
Donald's Drum Beat Retired Edition 9/97
Plussing:
Drums: Drums are painted with copper and steel metallic paint.
Drum Tuners: Tuners are pewter.
Contrabassoon: Cast metal.
Anniversary Backstamp: A special gold script message '50th Anniversary' was added to backstamp of sculptures crafted in 1992.
Packaging: Revised to provide greater protection.
Ears: production ears were porcelain with wire running through them-most broke in shipping; revised to be all metal ears.