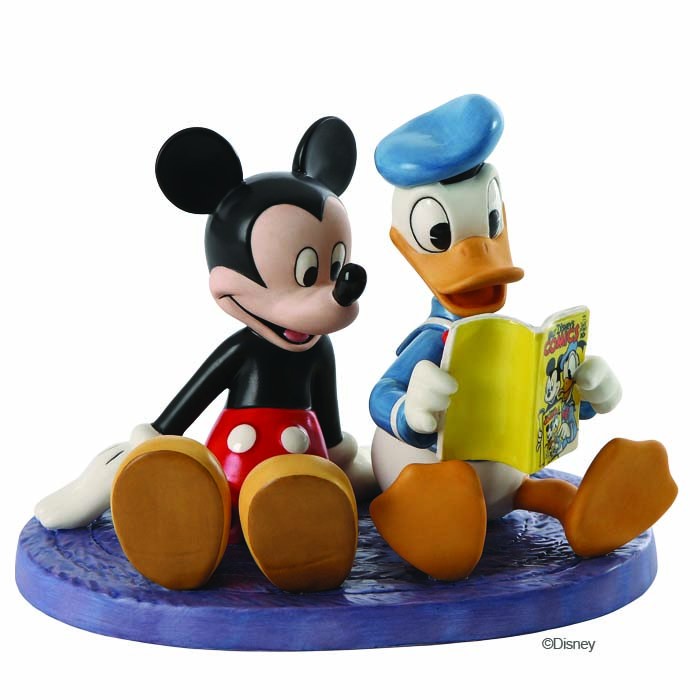 Tweet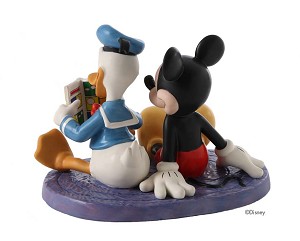 WDCC Donald And Mickey Comic Book Companions
Status: Only 1 Available | Condition:New | Edition:Classic Comics Series | Dim:5.5 | WDCC | 4020463
Price:$395.00
Availability: Yes as of Date: October 23, 2021
WDCC Disney Classics Donald And Mickey Comic Book Companions
is eligible for layaway in 3 equal payments of $131.67 over 60 days.
10/23/2021 $131.67 1st payment
11/22/2021 $131.67 2nd payment
12/22/2021 $131.67 3rd & final payment
payments are automatically deducted from your credit card.
As an option you may also pay for WDCC Disney Classics Donald And Mickey Comic Book Companions using Paypal Checkout. Please note that all orders must be delivered to a physical address verified by Paypal. This PayPal option is not applicable to orders to be delivered to Military or International orders.
Product Details
Donald and Mickey Comic Book Companions
Celebrating 70 years of publication in 2010, Walt Disneyï`s Comics and Stories is one of the best-selling and longest-lived comic books ever, and this fun-filled anthology of multi-paneled Disney delights has featured many unforgettable covers over the years. Attributed to veteran artist Carl Buettner, the famous cover art from issue number 33, June 1943, features Mickey Mouse and Donald Duck in a playful comic-book favorite: the infinity cover, in which characters read a comic cover picturing them reading a cover that pictures them reading that cover, and so on, into infinity. The latest release in the Classic Comics series is an irresistible sculpture artfully celebrating Disneyï`s flagship comic bookï`still published today" while also spotlighting two of the greatest stars from its pages. Donald and Mickey: Comic Book Companions Fourth in the Classic Comics Series Production Year Limited 2011.
Product Details
Walt Disney Classics Collection: Classic Comics is their series based on classic Disney comic book covers.