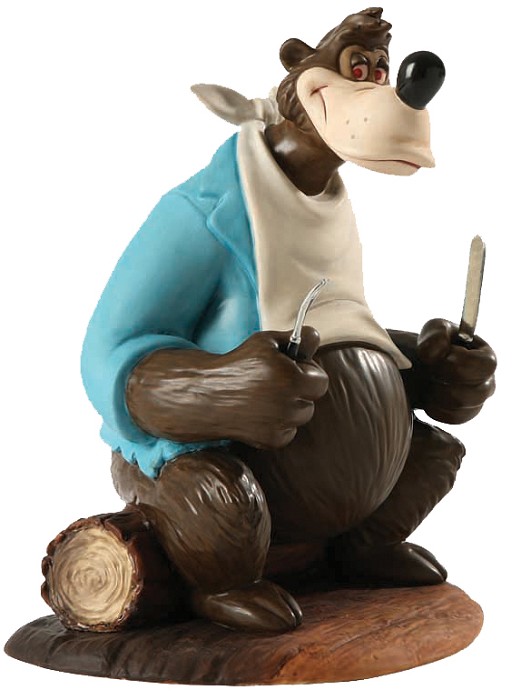 Tweet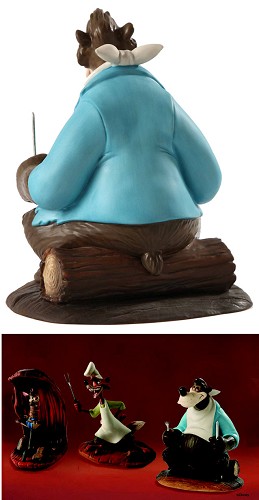 WDCC Song Of The South Brer Bear A Hankering For Hare
Status: Available | Condition:New | Edition:Song of the South | Dim:7 1/2 inches | WDCC | 4021860
Price:$299.00
Availability: Yes as of Date: December 7, 2022
WDCC Disney Classics Song Of The South Brer Bear A Hankering For Hare
is eligible for layaway in 3 equal payments of $99.67 over 60 days.
12/7/2022 $99.67 1st payment
1/6/2023 $99.67 2nd payment
2/5/2023 $99.67 3rd & final payment
payments are automatically deducted from your credit card.
As an option you may also pay for WDCC Disney Classics Song Of The South Brer Bear A Hankering For Hare using Paypal Checkout. Please note that all orders must be delivered to a physical address verified by Paypal. This PayPal option is not applicable to orders to be delivered to Military or International orders.
Product Details
Brer Bear A Hankering for Hare sculpted by Patrick Romandy-Simmons is Limited to Production Year 2011.

Available Summer 2011
Galumphing and a bit bumbling, Brer Bear is Brer Fox's bosom buddy, so when the crafty fox is ready to roast Brer Rabbit for dinner, the burly big guy is more than ready to dig in. The charm of animation is simplicity and pantomime, noted Eric Larson, one of the animal trio's directing animators. Where could you find three more clearly defined characters getting into strange predicaments than in [the tales of Brer Rabbit? The characters were especially fun to animate because they showed a lot of thinking going on behind them.Brer Bear (plussed with a pewter knife and fork) completes this classic scene between the clever rabbit, the sly fox and the dim-witted bruin, showing the rich and colorful chemistry Walt Disney and his artists crafted for the "three Brers."
Product Details
live-action feature about a boy learning about life through the stories of Uncle Remus, which are shown in animated segments. Little Johnny is taken to his grandmother's plantation where he meets Uncle Remus and is guided by his stories ("Running Away," "The Tar Baby," and "The Laughing Place") about Brer Rabbit, Brer Fox, and Brer Bear. Johnny finds friendship with a local girl, Ginny Favers, but is bullied by her cruel brothers. When he is accidentally gored by a bull, it takes more than Uncle Remus to save him. His parents must reunite, creating a happy family once more.