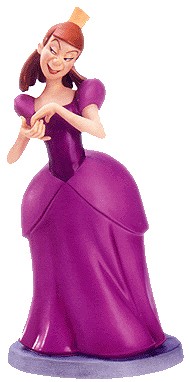 Tweet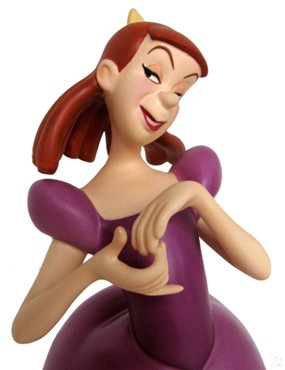 WDCC Cinderella Anastasia Awful Anastasia
Status: Only 1 Available | Condition:New | Edition:Cinderella | Dim:8-1/2 | WDCC | 11K-41480-0
Price:$375.00
Availability: Yes as of Date: June 1, 2023
WDCC Disney Classics Cinderella Anastasia Awful Anastasia
is eligible for layaway in 3 equal payments of $125.00 over 60 days.
6/1/2023 $125.00 1st payment
7/1/2023 $125.00 2nd payment
7/31/2023 $125.00 3rd & final payment
payments are automatically deducted from your credit card.
As an option you may also pay for WDCC Disney Classics Cinderella Anastasia Awful Anastasia using Paypal Checkout. Please note that all orders must be delivered to a physical address verified by Paypal. This PayPal option is not applicable to orders to be delivered to Military or International orders.
Product Details
Awful Anastasia Retired Edition 11/03
Anniversary Backstamp: A special gold message '50th Anniversary' was added to the backstamp of sculptures produced in 2000.

Retired 11/03
Product Details
Everyone orders Cinderella around: her cruel stepmother, her awful stepsisters -- even the big clock in the church tower tells her when to start another day of drudgery. But no matter how her family abuses and humiliates her, they can't stop her from dreaming. For dreams are the wishes of Cinderella's heart, and, despite her sadness and hardships, she has faith that someday her wishes of happiness will come true. When the invitation to the royal ball arrives, Cinderella is sure her time has come -- until the evil sisters, with the sly encouragement of Lady Tremaine, tear not only her gown to shreds, but her hopes and dreams as well. "There's nothing left to believe in," she cries, heartbroken and alone. However, though her own words are forgotten for the moment, they still hold the magic that will fulfill her hopes. "No matter how your heart is grieving, if you keep on believing, the dreams that you wish will come true ..."

Cinderella is by no means a weak-willed character content to let events flow around her. On the contrary, when the invitation to the royal ball arrives, she uses everything short of physical force to persuade her stepmother that she has every right to attend. This makes her one of the more memorable Disney heroines.